Principal Investigators
Nurit G. Finn, President, Project Manager, and Principal Investigator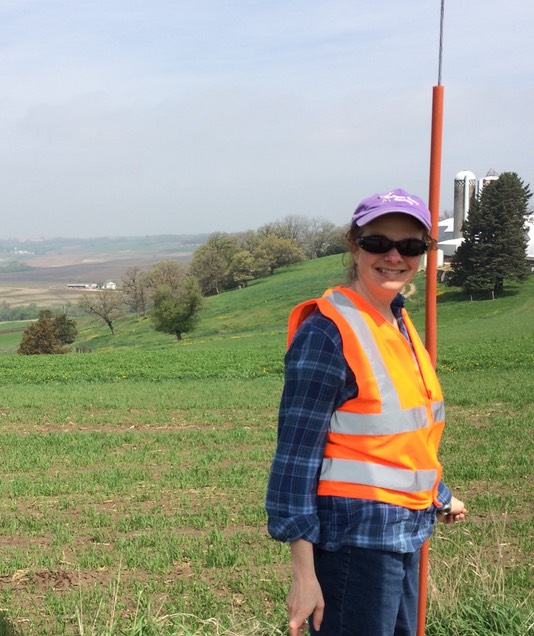 Nurit Finn received an A.B. in Anthropology from Bryn Mawr College and an M.A. in Anthropology at the University of New Mexico in 1988.  She advanced to Ph.D. Candidacy at the University of Michigan in 1993.  She specializes in prehistoric archaeology with an emphasis on hunter-gatherers, and has over 20 years of experience in archaeological research and excavations.  Her areas of expertise include statistical analysis and sampling design, lithic analysis, cave site archaeology, contract/Programmatic Agreement/Memorandum of Agreement preparation, preservation planning, and project management.  
Nurit is Wapsi Valley Archaeology's President, majority owner, and Project Manager.  She is intimately involved in project design and management of research, analysis, writing, and historic investigation.  Nurit serves as Principal Investigator, manages projects and the business end of the firm, and oversees all research projects.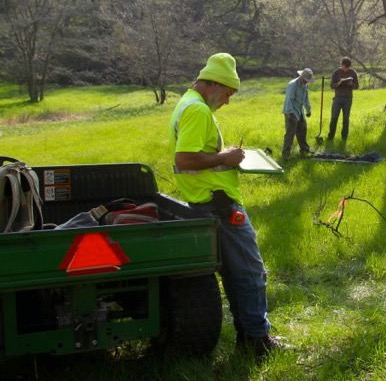 Michael R. Finn, Chief of Operations, Archaeologist, and Principal Investigator

Michael Finn graduated from the University of Iowa in 1982 with a Master's in Anthropology.  He specializes in both prehistoric and historic archaeology.  During his more than 30 years in archaeology, Michael has conducted projects in Iowa, Minnesota, Illinois, New Jersey, Michigan, Maryland, Delaware, Pennsylvania, New York, and Alabama.  His areas of expertise include lithic analysis, ceramic analysis, faunal analysis, and geomorphology.  He has broad experience directing Phase I surveys, Phase II site evaluations, and Phase III excavation/data recovery projects.  Michael has directed major excavations on a multitude of archaeological projects including sites at Big Hollow and the Michael's Creek location in Iowa, Sites 1JA206 and 1BT15 in Alabama, The Jug Handle Inn Site in New Jersey, and Site 20SA1033 in Michigan.  
Justin Moe, Archaeologist and Principal Investigator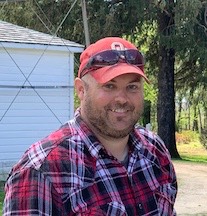 Justin Moe has a Master's in Anthropology from the University of Oklahoma-Norman, and a Bachelor's degree from the University of Wisconsin-La Crosse.   He has over 10 years of professional experience in archaeology.  He has worked at prehistoric archaeological sites dating from the Paleoindian through the Protohistoric periods and historic archaeological sites dating from the nineteenth century through the early twentieth century.  His research interests include lithic technologies, analysis of spatial distributions of lithic materials, how trade and social relationships played a part in lithic material procurement, and understanding past environments, particularly through the study of ethnobotany and geoarchaeology. Justin has a specific interest in the application of past environmental reconstruction for understanding prehistoric decision making.  Areas of expertise include Plains cultures, artifact analysis, geoarchaeology, soils, and prehistoric lithic technology and materials.  Justin has worked in Iowa, Illinois, Indiana, Minnesota, Wisconsin, South Dakota, Texas, Oklahoma, New York, Ohio, and Pennsylvania.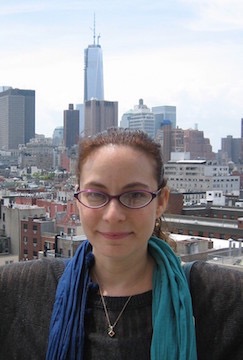 Maria Lopez Schmid, Historian/Architectural Historian and Principal Investigator
Maria Lopez Schmid received an M.A. in Historic Preservation from Goucher College in 2015, when she was awarded the McCullough Prize for the best M.A. thesis in Historic Preservation.  She also holds a Bachelor or Architecture degree from Polytechnic University of Puerto Rico, which she earned Cum Laude in 2001. Maria began her professional career in the field of Architecture but soon became immersed in the world of Historic Preservation.  She served as a Professor in the Faculty of Architecture at Polytechnic University of Puerto Rico until 2009; there, she taught courses in architecture, architectural theory, and architectural history.  Since that time, Maria has worked professionally in the Midwest, Southeast and Puerto Rico.  She has completed architectural history survey and evaluation projects, developed historic building renovation design, and successfully nominated multiple buildings to the National Register of Historic Places.  Maria currently serves as Wapsi Valley Archaeology's Principal Investigator in Architectural History and History. 
Other Staff
Keith O. Young, Project Archaeologist/Field Supervisor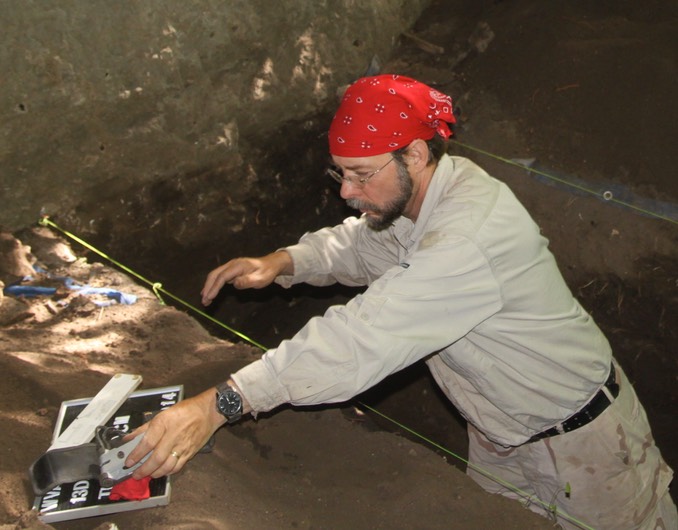 Keith Young received a B.A. in Anthropology and B.S. in Zoology in 1986 and completed a Master's in Anthropology in 1991, all at Ohio State University.  Since that time, he has served as a field archaeologist on projects across Iowa, Ohio, Illinois, Indiana, Delaware, Maryland, Wisconsin, Texas, New Jersey, New Hampshire, and North Carolina.  Areas of specialization include soils; faunal analysis, GPS mapping, navigation, and location; grave exhumation; and archaeological monitoring.  He helped to implement and currently maintains the company safety procedures.  Keith helps to manage, supervise, and train field crew on projects and is responsible for collection of GPS and total station data.  He also assists with preparing reports, maps and graphics and oversees the maintenance and upkeep of field equipment and supplies. Keith serves as a Field Supervisor for archaeological research projects.    
Eleisha Barnett, Office Manager/Systems Administrator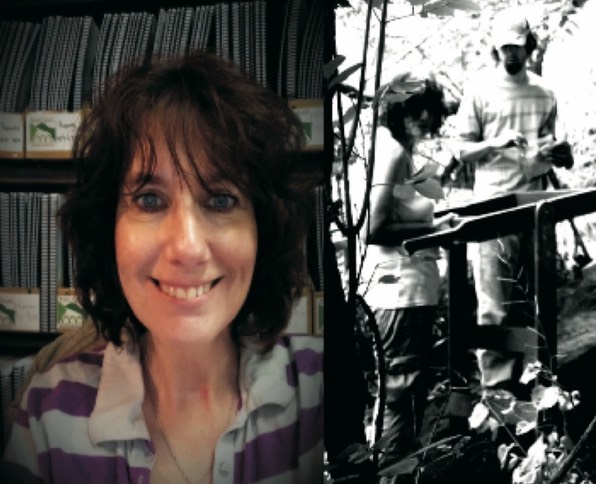 Eleisha Barnett received a B.A. in Anthropology and History from the University of Iowa in 2008 and a Master's of Science in Information Science and Technology from Purdue University Global in 2011.  Eleisha started out her early adult years with avocational archaeology in the Four Corners region of the U.S. and continued with formal education in Iowa.  While at the Office of the State Archaeologist at University of Iowa, Eleisha was a key figure in the digital archiving and cataloging of thousands of archaeology reports, site forms, maps, photographs, and journals.  Her numerous activities have included investigations, public outreach, research, editing, and graphic design. 
Eleisha Barnett oversees the office, pitches in where needed, assists with reports and project tracking, troubleshoots technology, maintains the website as well as our networking presence on Facebook and LinkedIn.  She is also involved in education outreach, where she brings archaeology into local classrooms.  Eleisha is the president of the Iowa Archaeological Society, and a member of the Association of Iowa Archaeologists, Society for American Archaeology, and the OSA Advisory Committee.